Community Safety and Well-Being Plan
---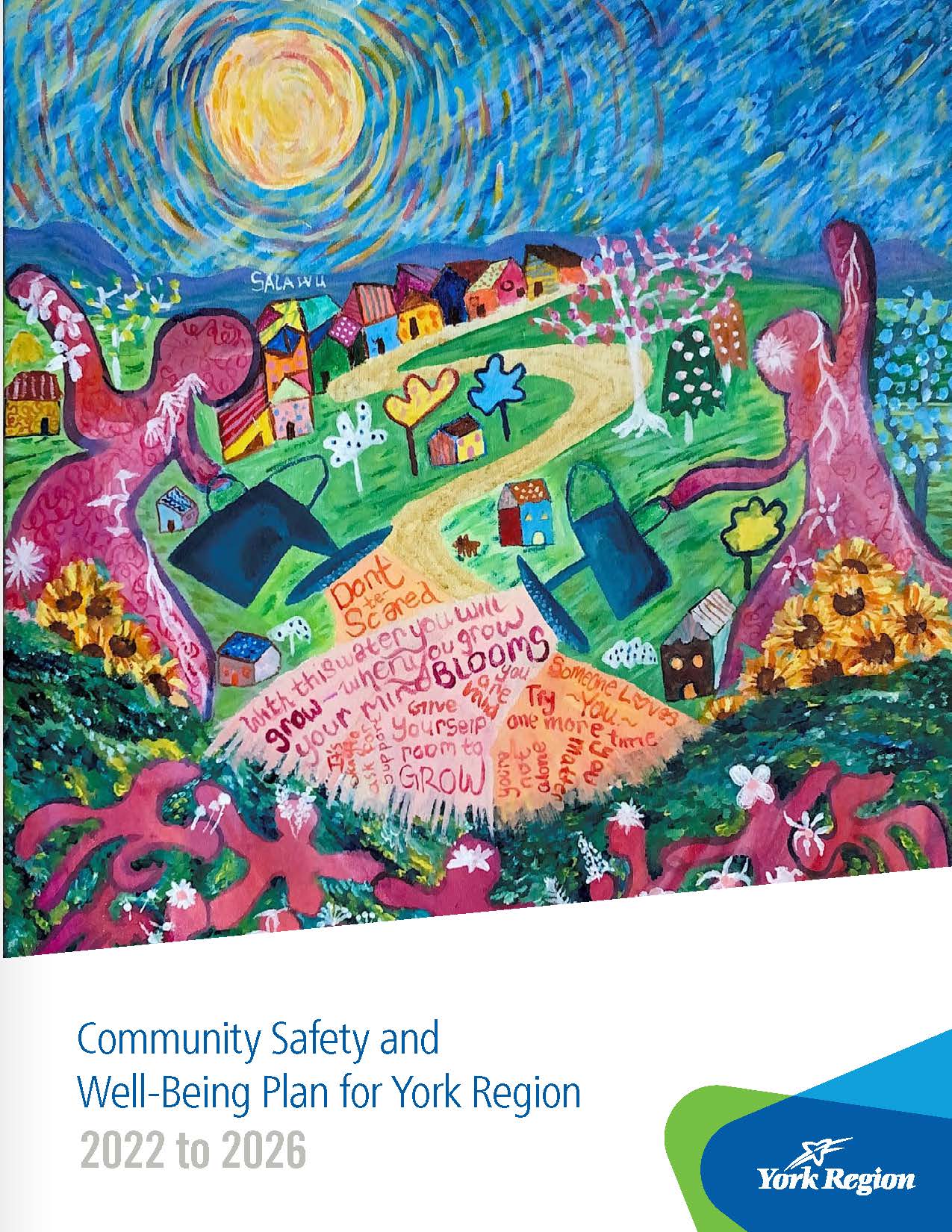 The Community Safety and Well-Being Plan for York Region is a long-term tool with the goal of enhancing safety and well-being through proactive, targeted, and community-driven action. Its place-based approach puts communities that can benefit most at the heart of planning and builds their capacity to identify and respond locally to priority risks in their communities.
The Plan was developed in consultation with residents, community organizations, local municipalities, York Regional Police and other stakeholders. Six strategic objectives form the framework for the Plan, supporting key activities and local actions that steer the Plan towards achieving its goal of enhancing safety and well-being. Through Community Action Tables and other collaborative initiatives, the Plan brings partners together, strengthens community capacity to lead, leverages data and existing community strengths, prioritizes preventative initiatives, and bridges gaps where they exist.
York Region plays a key stewardship role to work with partners to implement the Plan, build on success, attract funding to resource actions, coordinate advice from the Human Services Planning Board of York Region (HSPB), monitor Plan progress and report to relevant stakeholders as required.